TECHNOLOGY RESOURCES
The CCSD 46 Technology Department is committed to providing a robust network infrastructure and consistently refreshing student and staff devices to enable all stakeholders to be successful in empowering learning, creating equity, and cultivating community. It is through proactive planning, ongoing collaboration and commitment, that CCSD 46 will continue to provide current technology related experiences that represent best practices in education.
---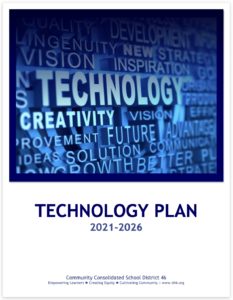 Technology Plan 2021-2026

In the spring of 2021, the Community Consolidated School District 46 Board of Education and administration adopted a five-year strategic plan that encompassed five main goal areas. Those areas include Communications, Finance, Facilities, Teaching & Learning, and Technology. The overall technology goal from the strategic plan is as follows: "Develop, review, and communicate a comprehensive Master Technology Plan on an annual basis which focuses on equitable and engaging technology-rich learning environments (both inside and outside of the classrooms) to serve our students, staff, and communities aligned with district goals."

---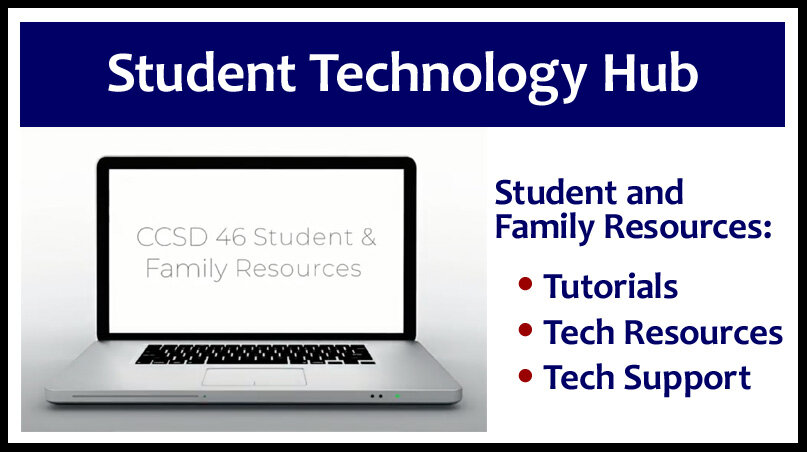 Our Student & Family Resources Hub is a handy collection of tutorials, links, and information. Included you will find links to Chromebook basics, getting started with Google Meet, getting started with Seesaw, curriculum web tools, public library resources, and information on tech help and troubleshooting.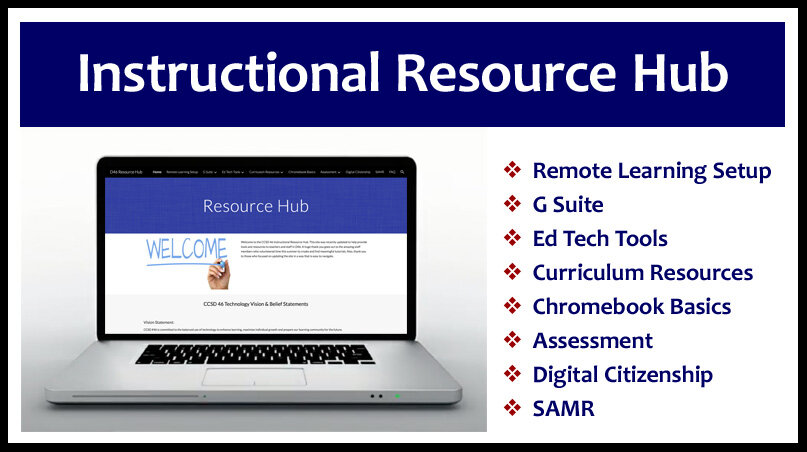 Our Instructional Resources Hub is a valuable collection of tools and resources for teachers and support staff in D46. Resources include videos and educational links for topics like remote learning setup, G Suite applications, educational tech tools, curriculum resources, Chromebook basics, digital citizenship, and more.