DIVERSITY shall be defined as a fluid concept that includes gender, race, religion, ethnicity, socioeconomic background, linguistic differences, exceptional abilities, sexual orientation, gender identity and expression, variations of talents and abilities, and special needs.
CCSD 46 promotes an educational setting that is culturally and linguistically responsive along with the use of authentic multicultural literature and resources that reflect today's diverse society and workforce.
CCSD 46 WELCOMES students of all races, ethnicities, and nationalities; students with diverse abilities; students who are LGBTQ; students of all family structures; students who are English language learners; students from all socioeconomic backgrounds; students regardless of their immigration status. We welcome you.

Equity Audit and Action
During the 2021-2022 school year, CCSD 46 engaged in an equity audit. An equity audit is an initiative-taking opportunity to critically examine areas of strength and needed improvement with particular attention to historically marginalized groups or identities (Skrla et al, 2009; Smith et al, 2017). Systemic Educational Equity, LCC, led by Dr.
Ivette Dubiel, conducted the audit. The audit was comprised of analysis of qualitative data, which included a review of data such as student assessment, attendance, course enrollment, and activity participation, and qualitative data, which was collected through student, staff, and parent/guardian focus groups.
During the 22-23 school year, plans were created to address the findings. Those plans were shared at the February 1, 2023, Board of Education meeting. View presentation.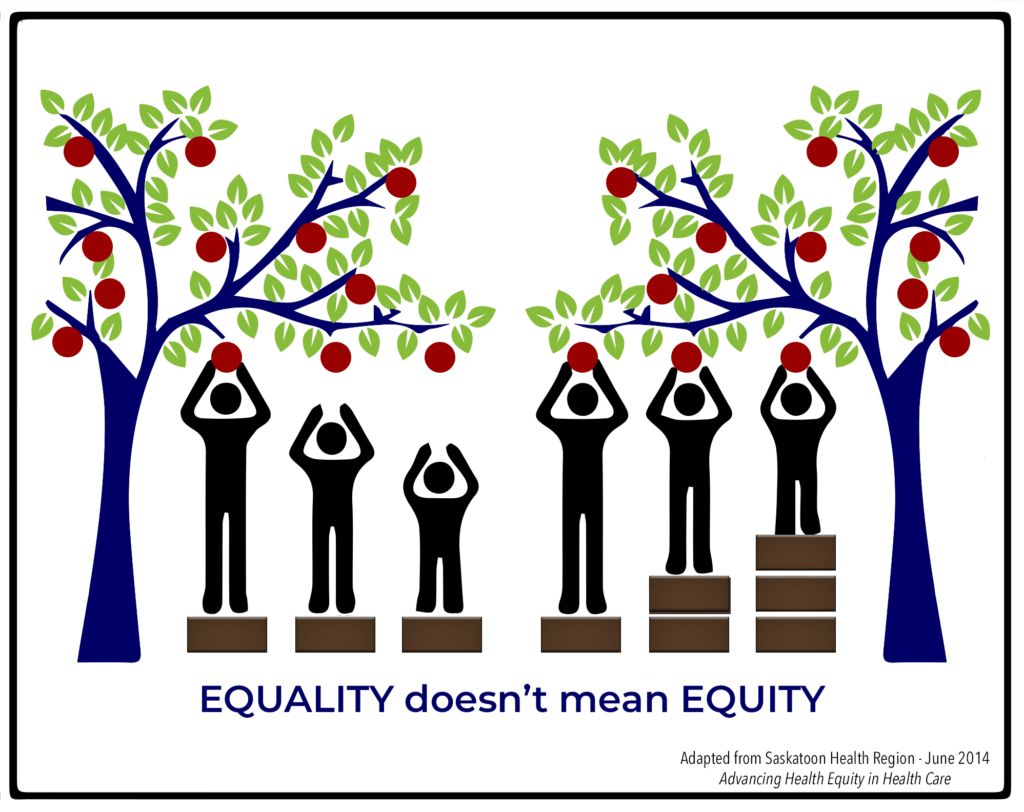 Helpful Definitions
Bias:
Bias is a strong inclination or preference that affects your judgment against or in favor of something or someone. Everyone has biases, and sometimes you are aware of them (explicit biases) and sometimes you are not (implicit biases). Bias can affect your actions and reactions because they are not based on fact.

Cultural Responsiveness:
Cultural responsiveness enables individuals and organizations to respond respectfully and effectively to people of all cultures, languages, classes, races, ethnic backgrounds, disabilities, religions, genders, sexual orientations, and other diversity factors in a manner that recognizes, affirms, and values their worth.

Diversity:
Diversity is defined as a fluid concept that includes gender, race, religion, ethnicity, socioeconomic background, linguistic differences, exceptional abilities, sexual orientations, gender identity and expression, variations of talents and abilities, and special needs.

Equity:
The term Equity refers to fairness and justice and is distinguished from Equality. Whereas Equality means providing the same to all, Equity means recognizing that we do not all start from the same place and must acknowledge and make adjustments to imbalances. A commitment to Equity means a commitment to working towards fair outcomes for people or groups by treating them in ways that address their unique hurdles or advantages. We provide access, resources, and opportunities for all to succeed and grow. In Education, a commitment to Equity also means teaching and leading in a way that results in more of our students, across more of their differences, achieving at a higher level and engaging at a deeper level more of the time.

Microaggression:
Microaggressions are the subtle verbal, nonverbal, environmental, and social slights, snubs, or insults, whether intentional or unintentional, which communicate hostile, derogatory, and/or negative messages to people based solely upon their marginalized group membership (such as race, gender, ethnicity, religion, disability, body size/shape, etc.).


Equity and Inclusion Committee
The Equity and Inclusion Committee consists of a group of CCSD 46 stakeholders who meet to support the district in achieving educational equity. Through an inclusive culture and culturally responsive teaching practices, all students receive the educational resources and rigor they need at the right moment in their education. We ensure students' needs are not going unmet due to race, ethnicity, dominant language, disability, gender, sexual orientation, religion, family background, and/or family income.
The CCSD 46 Equity and Inclusion Committee meets monthly and welcomes new members at various times throughout the school year. Individuals who are interested in joining the committee should contact our Assistant Superintendent for Teaching and Learning, Mrs. Amy Gluck, at [email protected].
View the Equity and Inclusion Committee's vision and values below.
Preamble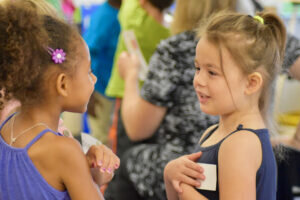 PREAMBLE

We, the families, students, teachers, administrators, and staff of Community Consolidated School District 46, believe in the fundamental and inherent equality, dignity, and value of all who study, participate, and work in our school community.

We believe, that we, the above listed stakeholders, have a collective responsibility to create a positive, inclusive, and equitable learning environment.

We acknowledge the uniqueness of each individual, and are committed to understanding personal, cultural, and historical aspects of identity and how these contribute to and enrich our community.

We believe in the freedom of speech and encourage the expression of diverse opinions and ideas.

We reject words and actions of hate, intolerance, fear, and disrespect.

We affirm that our district and our schools are safe places for learning, sharing, relationship building, and growth.


Beliefs, Values, Guiding Principles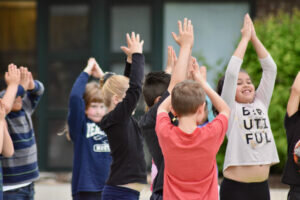 BELIEFS, VALUES, GUIDING PRINCIPLES

1. We reject hate, discrimination, and intolerance in all its forms.

2. We support academic excellence for all and recognize our diverse community and the contributions that all make to successful learning.

3. We seek to build strategies and solutions to combat and eliminate all forms of discrimination in our school community.

4. We value, as teachers, administrators, Board members, staff and volunteers our role in modeling culturally responsive and socially responsible practices for all students.

5. We encourage curiosity and inquiry in order to learn from diverse life experiences.

6. We support all of our students, and we provide safe environments for them to express ideas and concerns.