CCSD 46 is providing the following links to assist you in finding information that is useful for you. If there is information you are looking for and can't find, please email the webmaster and we'll make sure the information is added.
---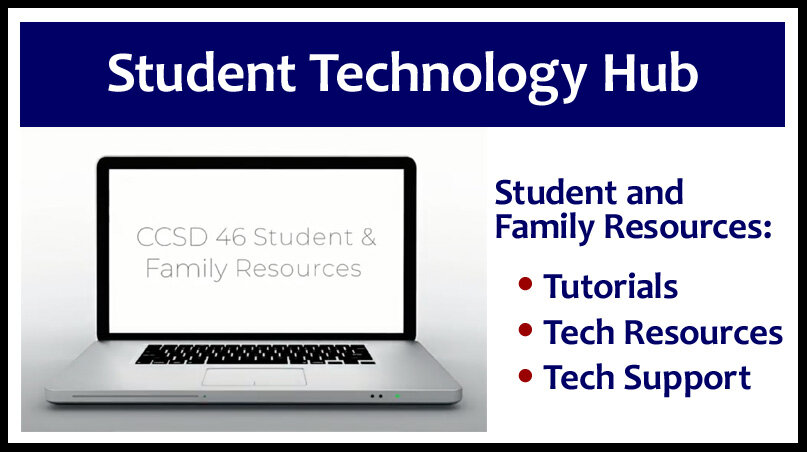 Our Student & Family Resources Hub is a handy collection of tutorials, links, and information. Included you will find links to Chromebook basics, getting started with Google Meet, getting started with Seesaw, curriculum web tools, public library resources, and information on tech help and troubleshooting.
Be sure to bookmark this page and check back often for updated information.