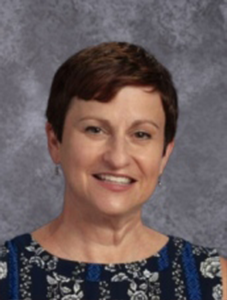 Dr. Lynn Glickman
Superintendent of Schools
Location: District Office, 565 Frederick Road, Grayslake, IL
Phone: 847-543-5322 or 847-223-3540
email: [email protected]
Susan Walker, Administrative Assistant to the Superintendent | [email protected]
---
Superintendent Message
Thank you for your interest in learning more about Community Consolidated School District 46!
As your Superintendent of Schools, I am honored to work alongside our outstanding staff to serve our diverse population of over 3,600 students and work with all CCSD 46 stakeholders toward our Mission: Empowering Learners; Creating Equity; Cultivating Community.
In the spring of 2021, our school district created our new Strategic Plan in order to gain a common understanding of our commitments to students and families. Along with our new Mission Statement, we also created a new Vision Statement: CCSD 46 provides opportunities that expand learning beyond our walls so that all learners grow locally, connect globally, and excel universally. Of course, strategic planning also includes creating new goals. I encourage you to learn more about those goals, our progress, and our District Values by visiting our Strategic Plan page.
CCSD 46 consists of eight schools, including four K-4 schools (Avon, Meadowview, Prairieview, and Woodview), a 5-6 school (Frederick), a 7-8 school (Grayslake Middle School), a K-8 school (Park Campus), and an Early Childhood Center (housed at Prairieview School). We serve portions of the communities of Grayslake, Third Lake, Hainesville, Round Lake, Round Lake Park, Round Lake Beach, and Lake Villa. Our administrators, teachers, and support staff in all of these schools are committed to helping each child meet academic goals and feel connected and valued at school. We support each student's individual academic and social/emotional growth, and we know that students learn best when they feel comfortable and safe in their environment.
If you are a CCSD 46 parent or guardian, please consider supporting the school system through active communication with your children's teachers, attendance at school events, and involvement with your school parent/guardian/teacher organizations and Foundation46. I also hope that you will also keep up to date with the district by frequently visiting our website and checking social media channels, which include Facebook, Twitter, and Instagram.
I believe that an active and engaged community is the foundation of a strong school system. So, please know that I value the input of community stakeholders. Through ongoing dialogue, we work together to advocate for the needs of all students. If you have questions, concerns, good news, or ideas to share, please contact me at [email protected].

Dr. Lynn Glickman
Superintendent
CCSD 46