The Human Resources Department oversees all staffing, recruitment, hiring, employee relations, and staff benefits. It also plays an integral part in collective bargaining and negotiation. The district employs over 350 staff, including teachers, support staff, administrators, and other school resource personnel. Open positions to join our professional team of educators and support staff are posted on an ongoing basis.
---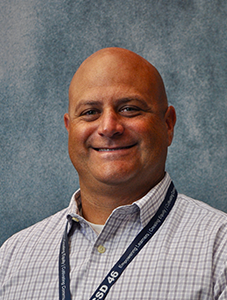 Dr. Chris Wolk
Director of Human Resources
Location: District Office, 565 Frederick Road, Grayslake, IL
Phone: 847-543-5331
email: [email protected]
---
HR TEAM
Staci Parmer, Personnel Coordinator | [email protected]
Jackie Schroer, Benefits Coordinator | [email protected]
---
It is the intent of CCSD 46 to recruit, develop, and retain the best-qualified candidates to serve our 3,500 students. Visit our Career Opportunities page to learn about currently available positions within the district.
We are also actively seeking compassionate and caring individuals to serve as substitute teachers throughout our district. Visit our Substitute Teaching page for more information and resources for becoming a daily substitute teacher.
Prospective student teachers should visit our Student Teaching & Observing page for more information on student teaching, practicum, intern placements, and observation requests.
TEACHING POSITIONS
Must hold valid PEL and/or TBE with appropriate endorsements.
SUPPORT POSITIONS
Anyone applying for a support position that involves working directly with students must possess a valid Paraprofessional license (PARA) issued by the State of Illinois (ISBE).
INTERNAL CANDIDATES
If a current District 46 staff member is interested in any posted position (certified or classified), please complete an online internal application along with a current resume.
ABOUT LAKE COUNTY
What is Lake County Life? It's all of the things that make Lake County, Illinois special. It's our natural beauty, our schools and businesses, the active and healthy people who live, work, and play here, and visitors who enjoy our many assets. Learn more at Visit Lake County
CCSD 46 is an equal opportunity employer.