Community
Preschool Screening for 2023-2024 Enrollment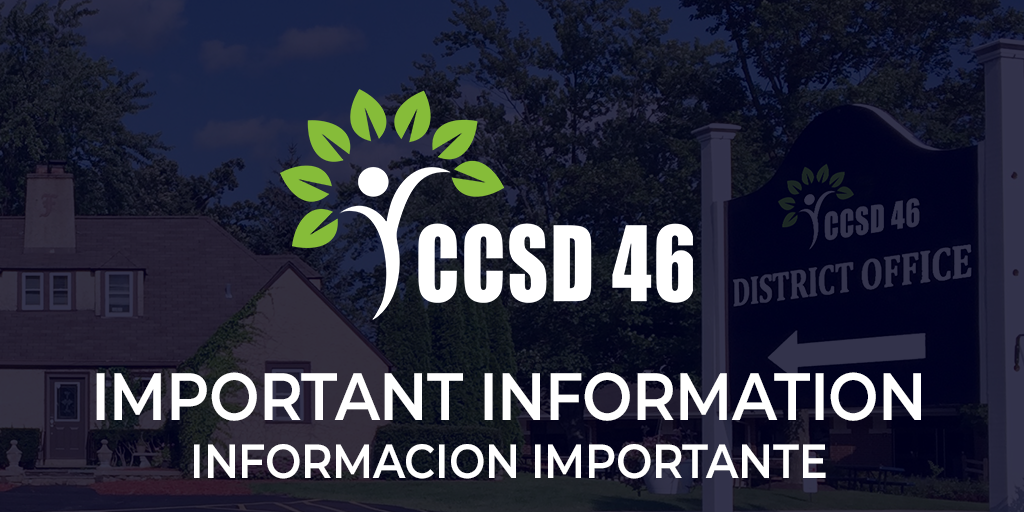 Important Information Regarding Preschool Enrollment
There are only 2 preschool screenings left this school year!
May 12, 2023
June 3, 2023
Call now if you are interested in enrolling your child for the 2023-2024 school year. Your child must participate in a preschool screening to attend one of our CCSD 46 Preschool Programs. We do not conduct preschool screenings over the summer. If you want your child to start on August 28, 2023, your child must attend either the May 12th or June 3rd screening.
Please request Preschool Screening information by calling our Early Childhood Center at 847-543-6204.
---
Información importante sobre la inscripción en preescolar
¡Solo quedan 2 evaluaciones preescolares este año escolar!
12 de mayo de 2023
3 de junio de 2023
Llame ahora si está interesado en inscribir a su hijo para el año escolar 2023-2024. Su hijo debe participar en una evaluación preescolar para asistir a uno de nuestros programas preescolares CCSD 46. No realizamos evaluaciones preescolares durante el verano. Si desea que su hijo comience el 28 de agosto de 2023, debe asistir a la evaluación del 12 de mayo o del 3 de junio.
Solicite información sobre la evaluación preescolar llamando a Sra. Hobson al 847-543-6204.