General
New Frederick School Principal Named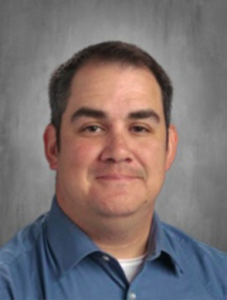 New Frederick School Principal Named
At the December 14, 2022 meeting of the Board of Education, the Board named Mr. James Goschy as the new principal of Frederick School to replace Mr. Eric Detweiler, who is retiring at the end of June. Mr. Goschy has served as the Assistant Principal of Frederick alongside Mr. Detweiler since 2016. Prior to serving as the Assistant Principal, Mr. Goschy was a special education teacher at Frederick for six years. He is an exceptional instructional leader who cares deeply about the students, families, and staff at Fredrick, and we are very glad that he will continue his work as an administrator here in CCSD 46. Congratulations to Mr. Goschy!
The CCSD 46 community will deeply miss Mr. Detweiler, who has served as the Frederick principal for the past 20 years. While we still have a lot of time left this school year to say goodbye to Mr. Detweiler, he is very glad to pass the torch to Mr. Goschy, who is well-positioned to continue traditions and projects that make Frederick School special while also collaborating with families, staff, and students to find new avenues for growth for the school.
The District will begin the process of filling the role of Assistant Principal after Winter Break.